Coffee with
Erin
. (I obviously chose my caramel machiatto to match her.) So happy to be home and sitting at our usual table at Starbucks. What would I do without this girl? Take two years to knit a miniature cactus, for starters.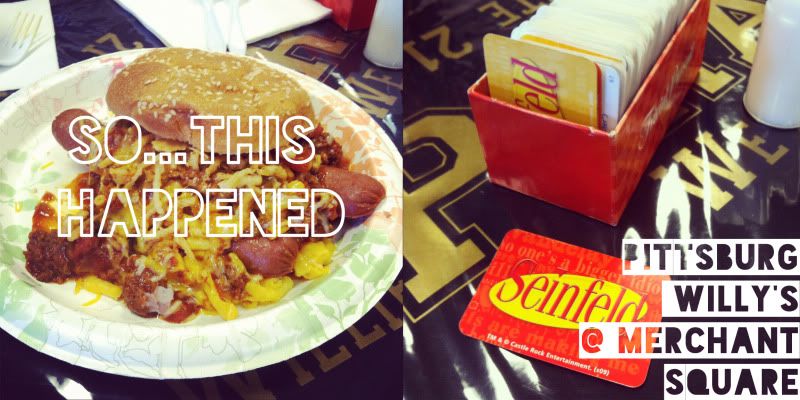 Pittsburg Willy's
with my grandma and papa. That is the Big Willy Mac n' Chili. This place is such a guys place, but I love it so much. Only downside was that they didn't hav
e
pirogues left when we got there. Sadface. I need to make some pirogues soon too!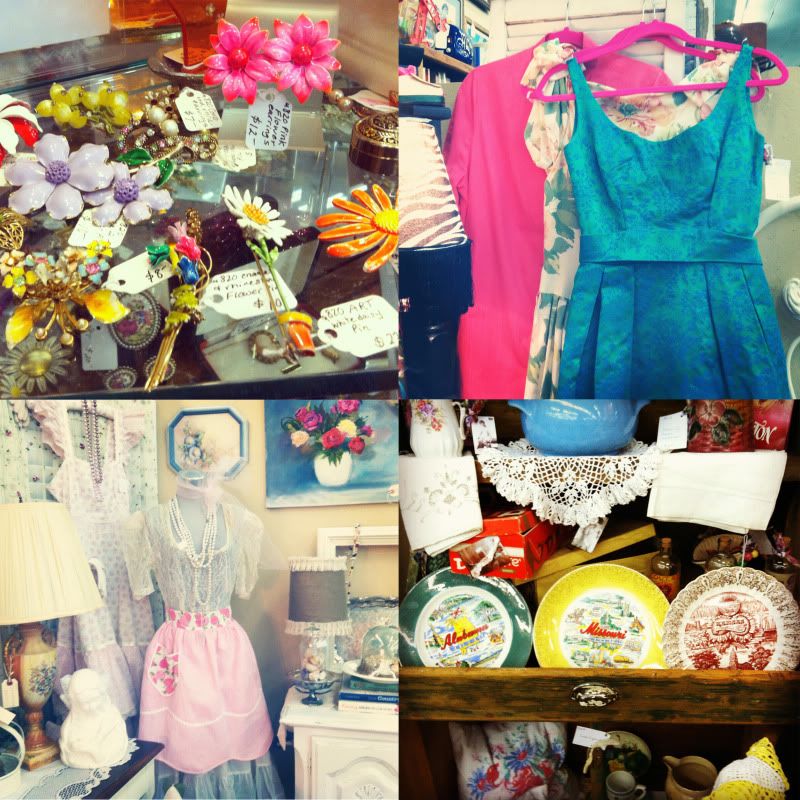 Here are some of my favorite finds. Obsessed with brooches, 50's/60's dresses, girly finds, and state memorabilia.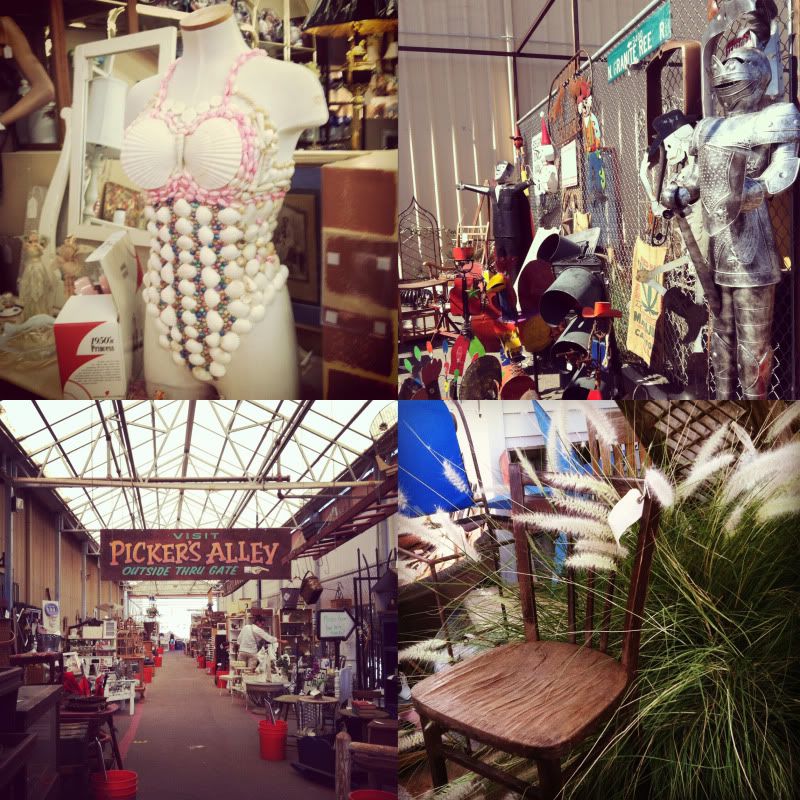 Oh, and this ridiculous shell suit! To my excitement, they expanded their outside space to what they now call the "Picker's Alley".... I could have roamed this alley of rusty treasures for hours if it weren't 106 degrees here already.
And finally...my favorite finds. These two pieces are everything I believe in style-wise.
Erin found this somewhere and said it was me and Ted. When I edited it to black and white, I realized that it is obviously the opening sequence of our children's cartoon series from the 50's.... Of course!
It's summertime when the
fruit sorbet
from Costco is in the freezer. I enjoy sculpting it as I slowly eat it with one of the gloriously small plastic spoons that they come with. And yeah, I am starting to really miss that cuddly bearded guy...
But don't worry, I have been keeping busy with my internship/job working for a
local costumer
. Right now we are working on Beauty & the Beast. It has been a lot of fun and I have been learning a ton! I have gotten used to industrial sewing machines (I don't know why I was so afraid of them in the shop at school) and have been doing a lot of crafty things, mostly including a glue gun. Today involved a lot of gold ribbon and trim, which is fine with me!
Enjoying the heat (for now) on the patio, getting excited for the Glee season finale (Tuesday's two hour episode was so beautiful), finally reading Mockingjay, and watching Mad Men (almost completely caught up!)... Life is good.